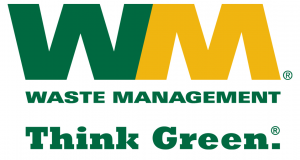 Waste Management is the waste removal company for Unincorporated Lake Villa Township. The telephone number is 800-796-9696.
HOUSEHOLD GARBAGE – 95 gallon cart service and 65 gallon cart service including recycling is available
RECYCLE: Recycling is as easy as taking out the garbage. Items that can be placed in the recycling carts are as follows:
ALUMINUM, STEEL (TIN) & BI-METAL CANS – Rinse & Remove Labels, Remove both ends and put inside the can, flatten each can.
GLASS BOTTLES & JARS – Rinse and Remove Caps & Rings, Labels are OK.
PLASTICS CODES 1 – 7 (Milk, Water, Liquid Laundry, Automotive and Liter Beverage Bottles) Rinse, Flatten if possible and Remove Caps & Rings. Labels OK.
NEWSPAPERS AND INSERTS, MAGAZINES, PHONE BOOKS, CATALOGS, JUNK MAIL, CHIPBOARD AND CORRUGATED CARDBOARD – May be tied with twine, but DO NOT put in paper or plastic bags. In case of rain, put out the following week.
YARD WASTE – Call Waste Management to request service 1-800-796-9696.
SUBSCRIPTION SERVICE – Subscriptions are an additional charge and billed in full at the beginning of the Yard Waste Season which runs from April through November.
ALTERNATE YARD WASTE STICKER PROGRAM: – Stickers are available at Walgreens in Lake Villa and the Lake Villa Township Office. After purchasing a sticker, people should affix the stickers to a yard waste bag or can.
AT YOUR DOOR – HOME PICKUP FOR HOUSEHOLD HAZARDOUS WASTE AND ELECTRONIC – Call to set up a collection appointment 1-800-449-7587. At Your Door Mailer notruck
MORE INFORMATION OTHER RECYCLE INFORMATION: SWALCO